Top Front End Development Frameworks for Web Development Projects
Before uttering a single word regarding front-end web development framework, we should understand that what web framework is after all.
What Is Web Framework?
Technically, web frameworks hide boilerplate and infrastructural code related to handling HTTP requests and responses. The web development frameworks provide resources and tools to manage and build web applications, web services, and websites with ease, comfort, collaboration, and speed.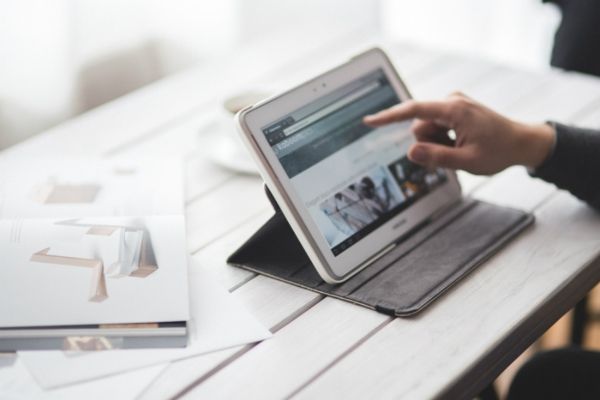 Capabilities of Front End Web Development Frameworks
Front end web development frameworks have capabilities of presenting information within a given browser. It provides
· Programming environment to do scripting for the flow of information
· Code libraries for coding shortcuts to cut hand-coding from the scratch
· APIs for accessing underlying data resources
· Foundation and system-level services for developers
· Scaffolding techniques to strengthens how databases can be accessed
· It allows web developers to define content management capabilities for front end presentation
· It offers user authentication, caching, security, and compilers like features for more complex web application programming
Types of Web Development Frameworks
Fundamentally, in a broad sense, web frameworks are based on languages such as Python, Ruby, PHP, Pearl, Java, JavaScript, CSS, and HTML.
However, JavaScript, CSS, and HTML are front end development languages so we can classify front-end web frameworks based on these three categories. Thus, this post may restrict up to these three categories of web development frameworks with responsive web designing capabilities to meet contemporary needs.
Characteristics to Look for the Selection of Front End Web Development Framework
Unfortunately, out of the three categories, each has a number of web frameworks to accomplish different levels and types of web developments and each year new frameworks are adding up to the list.
Thus, it creates a lot of confusions for the web developers to select the best framework for a given web development project. Therefore, we would like to give tips or advice that what things a web developer must look into a front end web development framework before making a final selection.
· Skill level of developers because different frameworks require different level of programming skills and experiences to create desired results
· Framework should have responsive designing tools to create mobile-friendly web identity
· It should match with CSS processor requirements
· Front end designing capabilities according to your needs
· Quick and robust prototyping abilities with interactive wireframe and prototyping development tools
· Testing tools to develop user-centric website or web application with best UX, usability, and performance
· It must simplify, streamline, and speed up web development process with appropriate development tools, features, and functionality
Different Categories of Frameworks
We have summarized all framework categories with highly favorite and used frameworks on an individual basis so it may help you to pick up the most suitable one for your web designing and web programming projects.
CSS Frameworks
#1: Bootstrap
It is wildly popular frontend framework to create a responsive web design. Therefore, it includes HTML and JavaScript components besides CSS elements to develop standard websites, web applications, and mobile web apps with all desired intricacies.
Since Twitter manages it, regular updates are the norm. Therefore, web developers can access material design theme and follow guidelines issued by Google team. It also has upgraded to support usage of SaaS and CSS preprocessor.
It is the ideal choice for beginners due to its extensive documentation.
#2: Skeleton
If you are looking for lightweight, responsive boilerplate, the skeleton is an ideal choice for your web design and web programming framework because the size of core code in computing memory is minimum due to only 400 lines of code.
Therefore, it requires minimum to getting started your web project with all tools, features, and functionality that offered by other frameworks too.
However, it is ideal for small projects. It has all essentials like button, list, table, and form elements to come out with excellent UI and UX.
#3: Pure
It is the product of Yahoo team and comes with lighter arrays of CSS modules. Thus, it is easy to apply in any project. It enables developers to design responsive UI components such as buttons, menus, grids, tables, and other features.
It is purely CSS based and doesn't extend its support for JavaScript and jQuery like plugins. Although it one of the lightest and nimble front end web development framework, it is popular for the mobile-friendly web development.
#4: UIKit
· It is outstanding front-end framework due to its extensive support for LESS & SaaS-based CSS preprocessors
· It is equipped with an array of nimble and responsive component to create responsive UI designs for mobile as well as web applications
· It follows consistent naming conventions that make it the most popular frontend framework
· You can bring more versatility by combining 30+ modular components
· Those components include
o Navigational: side navigation bars and others
o Elements: HTML forms, tables,
o JavaScript: off-canvas bars, model dialogue,
o Common components: buttons, badges, overlay
#5: Semantic-UI
Although it is a newcomer, it is becoming the most popular front-end website development framework among the web developer community worldwide.
The framework is using natural language, and code is self-explanatory. Semantic class names break the barriers for entry. Therefore, beginners, as well as seasoned developers, love it.
Moreover, it is integrated with dizzy third-party libraries so you need not look elsewhere. Due to small file sizes, it is fast in the loading of components. Components and elements have own JavaScript files and stylesheet, so customization is easy.
HTML Frameworks
#6: Foundation
It is considering as advanced and enterprise-grade front end website development framework using responsive web design technologies.
Therefore, it is used in the development of famous giants like Facebook, eBay, and others. Of course, it is complex enough so not suitable for beginners.
For smooth and super fast animations n all sizes of screens including mobiles, it supports GPU acceleration.
It supports SaaS preprocessor and has foundation-style data interchange attributes. Thus, your mobile devices may receive lightweight HTML while big sister devices would have heavy HTML sections.
It is flexible due to no-style lock-in attributes. It uses REMS, not pixels thus it eliminates coding for width, height, and other attributes need to change for each device the mobile friendly websites or web applications load.
#7: Sencha Touch
It is an ideal HTML web development framework compatible with cross-platform applications for mobiles. It allows web developers to add numerous UI to make web application engaging and prominent for the end-users.
JS Frameworks
#8: Angular.js
Technically, Angular JS is an extension to HTML using JavaScript to help developers to build complex yet user-friendly web pages and web applications that can grant end-users excellent native-like UX.
Therefore, ionic like cross-platform frameworks are using Angular JS framework to bring pure native-like experiences.
Due to its feature richness and functionality superiority, it is highly used by giants like PayPal and Google in their projects.
#9: Meteor.js
It is pure JavaScript enabled frontend web development framework. Therefore, it allows developers to build end-to-end mobile apps as well as web applications at exceptionally rapid ways.
It has features and functionality to render frontend in expected ways. It also offers easy backend and database management by being JavaScript framework.
#10: Knockout.js
It is an open source project and 2nd to Angular JS in popularity among the JavaScript based web development frameworks. It is rich in functionality and capable of meeting challenges for UX in large scale projects.
Conclusion:
Today web developers are in search of the ways to accomplish their tasks rapidly and keeping the quality intact. Therefore, we are witnessing a burgeoning growth of web development frameworks in the market.
However, all frameworks are not equal and applicable in all circumstances. Therefore, this post is giving info regarding some quality frontend frameworks to try for your next project.
Author Bio:
Tarang Vyas is a Head of Development Team at Perception System, the Leading Website Development Company. He has been in the industry for last 15+ Years.