AWS data management – Things you need to Know!
Amazon Web Services or AWS data management offers a broad range of services to companies belonging to different industrial arenas, to help them build and disseminate big data analytics applications easily and quickly. While AWS's tools and services smartly cater to the IT needs of an organization, it offers solutions which have proven their worth in the industry – effectiveness, efficiency and reliability. But, at the same time, a move to AWS or any hybrid cloud infrastructure comes with a set of new challenges and responsibilities.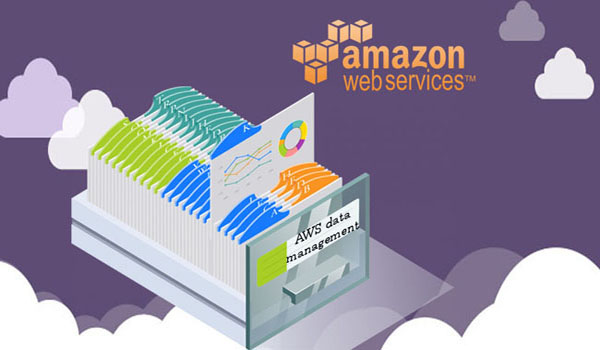 Though it's a fact that
AWS consulting services
and its third-party vendors offer proprietary and open source tools for automating and managing a company's infrastructure, it is necessary for the operation's team to make use of these advanced AWS data management techniques to handle a broad range of data formats. While traditional skills are quickly out dating, adopting to new capabilities is not only a costly affair, but tricky too.
Data is highly diverse in nature and it has to be disparate. AWS pairs its services with other management tools, but at the same time, it still does not have space to accommodate AWS data management and integration. Compliance needs further add complexity to the equation. The best way to deal with the problem is to understand these complications and find a specific solution to mitigate the effects. Here below, are highlighted areas that can serve as a trouble for the ops team.
Integration of the Data
As stated above, data comes in a variety of forms – user feedback data, device generated usage logs, and much more. Compiling it together according to different data models, and segregating them later as per business needs can cause massive data reconciliation problems. It hence, makes it difficult for a user to gain insights on the organization's performance.
While switching to AWS platform, the ops team must learn how to manage these different forms of data. Understand that the data obtained would serve as separate services which would need completely different extract, transform and load (ETL) process for data management. If not done properly, this can make monitoring and managing multiple ETL sites extremely painful.
Movement of Data
The data moves between a plethora of platforms and storage servers across an organization. This means that the IT team needs to keep a check on the movement of the data, as if not done properly, the company can incur a significant networking cost.
To quote a simple example, a company can make use of Amazon S3 service to stockpile data received from multiple sources. Further, different teams can also access this data, in different formats and sizes, into an Amazon Red-shift data warehouse. And, the application interfaces also create data backups on Red-shift. With so much of data being stored at one place, it becomes highly difficult to manage the files and the ETL codes. It is therefore, essential to have a streamlined process to ensure all the data remains safe and no leakages happen.
On-Premises vs. Cloud Networking Tools
There's a great deal of difference between AWS and on-premises data centres. While the former makes use of virtual Ethernet for carrying out work, on-premises makes use of physical Ethernet. But, AWS does not function on IP broadcast and multicast feature. It makes use of IP unicast at L2. Every organization has to depend upon its networking capabilities in order to ensure that all the essential data is available all the time to all the necessary company employees. And, IP broadcasting is a vital component that assigns specific IP addresses to computers which make use LAN connections. The end result is the inability to broadcast information to all connected devices which a LAN can achieve if in case the server or the IP fails to function properly.