Why Should You Choose Java EE?
The enterprise edition (EE) of the Java platform lets you do all that you imagine and even a lot more than what you can think of. The official website aptly claims, "Maximize choice and minimize risk; develop scalable services for mobile and web applications." This is very appropriate for Java EE because the developers potentially have a lot of options to work and the choice depends on their expertise and desired result. Java is known for being a supreme choice for both mobile and web applications alike.
Java EE has a lot of features which your IT team or partner Java Software development company would already be aware of. So, I am not going to talk about the regular aspects like scalability, flexibility, etc. But, about the aspects that make Java EE really standout. I will briefly touch upon the features in the last segment.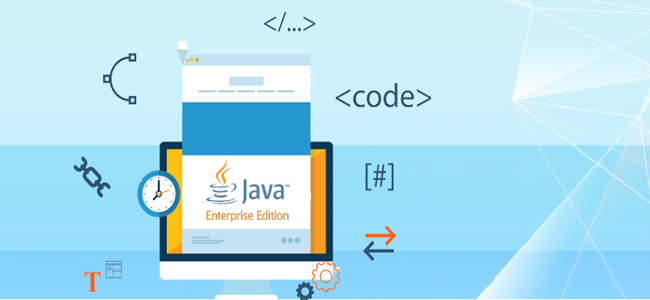 The Open Community
Nowadays being an open platform is nothing new. The benefits of open community are well-known and most of the popular frameworks rely on the community. So, how Java EE different, the fact is that Java has been around for more than two decades has a major role to play in what looks like a successful community. Other platforms are relatively new and therefore a large section of the contributors are novices. Whereas, there is no dearth of veteran Java developers who contribute to forming a successful community.
The Java EE Implementations
The Java EE 7 comes with 20 implementations that make it easy for businesses to run applications across all compatible platforms. A business owner already has a lot of investments in hardware and Software the make the routine tasks possible and the Java EE endeavors to reduce the investment burden with the help of these implementations. You can access the complete list of Java EE 7 Full Platform Compatible Implementations for further details. If all of this is too alien for you, then hire a
Java Software development company
which can take care of your requirement.
And Everything Else
There are myriads of resources online to apprise you of the features of Java EE and why enterprise-level application development and deployment is easy when you work with Java EE. The platform is great for enterprises that rely heavily on their network and servers. Java EE lets you build applications that are scalable, facilitate migration and integrations, and are easy to deploy. The applications are easy to develop, comply with HTML 5, and dedicated to enterprise needs. Therefore, it would be safe to say that Java EE is pro-developer, pro-technology, and pro-enterprise.
If you are a Java EE user, share your experiences irrespective of whether they are positives or negative. And, if you have not entered the Java wagon yet, download the Java EE 7 which is the latest version to experience the ease that a Java Platform offers. Keep a watch on this space to learn more about the trends that can affect you and your business.